01. Introduction Welcome To
Normandie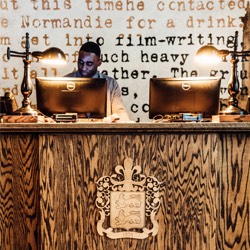 The Quintessential

Los Angeles
Boutique Hotel

At the time of its completion, the two men who built Hotel Normandie - Albert R. Walker and Percy A. Eisen - were developing a number of notable Los Angeles properties, including the Beverly Wilshire Hotel, United Theatre on Broadway, and the Fine Arts Building. As a product of this booming period of construction, Hotel Normandie quickly gained notoriety in the 1920s and 30s. A number of famous guests began settling in there; English author Malcolm Lowry resided at the hotel while writing his most well-known novel, Under the Volcano, while Mrs. H.F. Bruner later became a local celebrity, preparing $1 turkey dinners for the community every Sunday.

Whilst bringing it into the 21st century, renovations have updated some of the hotel's components when necessary; nevertheless, Hotel Normandie maintains much of its original aspects. This includes the famous Cassell's Hamburgers, which first opened as a diner in 1948, and a reconstruction of the original Mansard roof, which was disassembled during the 1950s. From the restored terrazzo floor in our lobby to the rich mahogany doors in our halls, each detail adds to the blast-from-the-past enchantment that makes this Koreatown hotel a truly special destination.

Read More
02. Stash Reward Perks
Big Bonuses with
Receive exclusive perks and benefits by signing up for our Stash Rewards program, including a waived service fee! With this opportunity, enjoy a nightly wine reception, gym access, and complimentary water, all for no extra cost.
Join Stash Rewards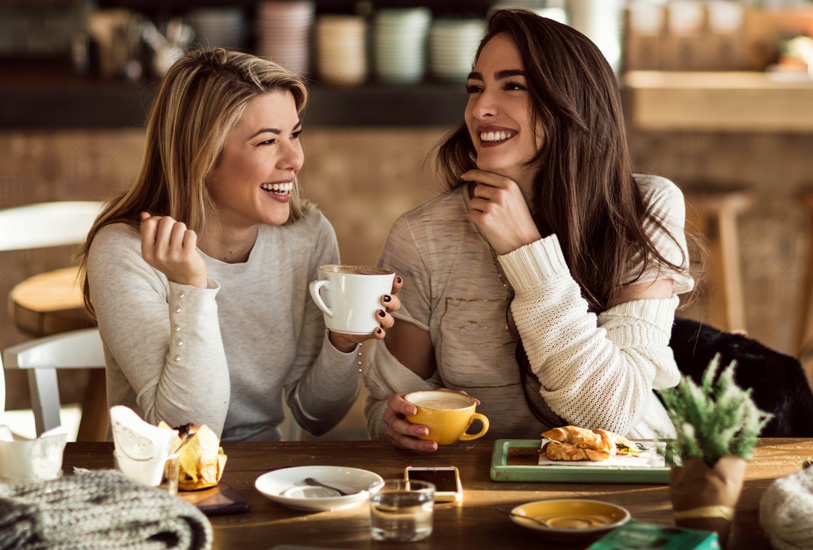 03. Unique Features
The Exceptional Hotel

Normandie Experience

Hotel Normandie is made memorable by the exciting opportunities it provides for its guests. Gratuitous extras and community events in Koreatown create an unparalleled stay with one-of-a-kind throwback locations, alongside a daily schedule of programmed activities.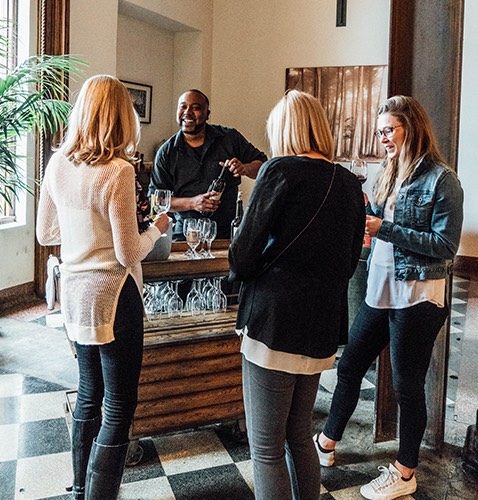 Daily Wine Reception
Raise your glass and clink with a friend at our daily wine reception. This gathering takes place every evening in our lobby, offering adult guests the chance to unwind with prime pours of whites, reds, and sparkling rosés. Sip on a complimentary cabernet among this stunning atmosphere of vintage revival.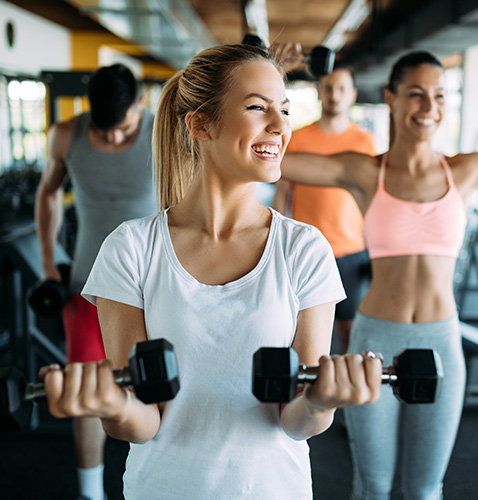 24-Hour Fitness Partnership
Take advantage of access to a full-service gym within walking distance of the hotel. The 24-hour Fitness - located just down the street- is an exercise hub equipped with top-notch features and equipment.
The Barber

Shop Club

Take a trip back in time at Woody Lovell's classic-style barber shop, located right in Hotel Normandie. Built in the 1920s with the rest of the building, this antique parlor features much more than just a shave, haircut, and shampoo. The well-groomed hipster haven offers tailoring, beer and whiskey, gentleman's advice, and an overall commitment to manhood.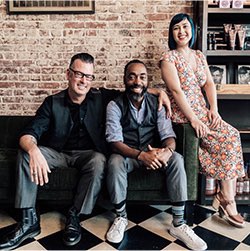 Woody Lovell Jr.
Woody Lovell is the founder of The Barber Shop Club at Hotel Normandie, as well as a leading innovator in the male grooming industry. With clients ranging from A-List actors, to famous musicians, to top professional athletes, Lovell is a consultant to the best of the best. With The Barbershop Club at Hotel Normandie, Lovell creates a space and safe haven for healthy masculinity, offering not only expert grooming, but a place for men's life advice and expression.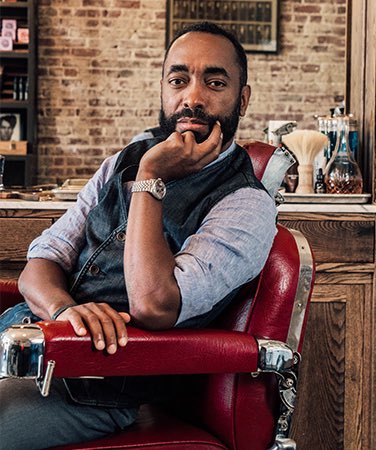 04. Pet Friendly Amenities
Perks for

Your Pup

As a pet friendly hotel, we know the importance of keeping your canine content. Rest assured; at Hotel Normandie, we provide a multitude of amenities for your dog to enjoy. Simply contact the property using the number on your booking confirmation to request one of our pet friendly rooms, and we'll accommodate accordingly!